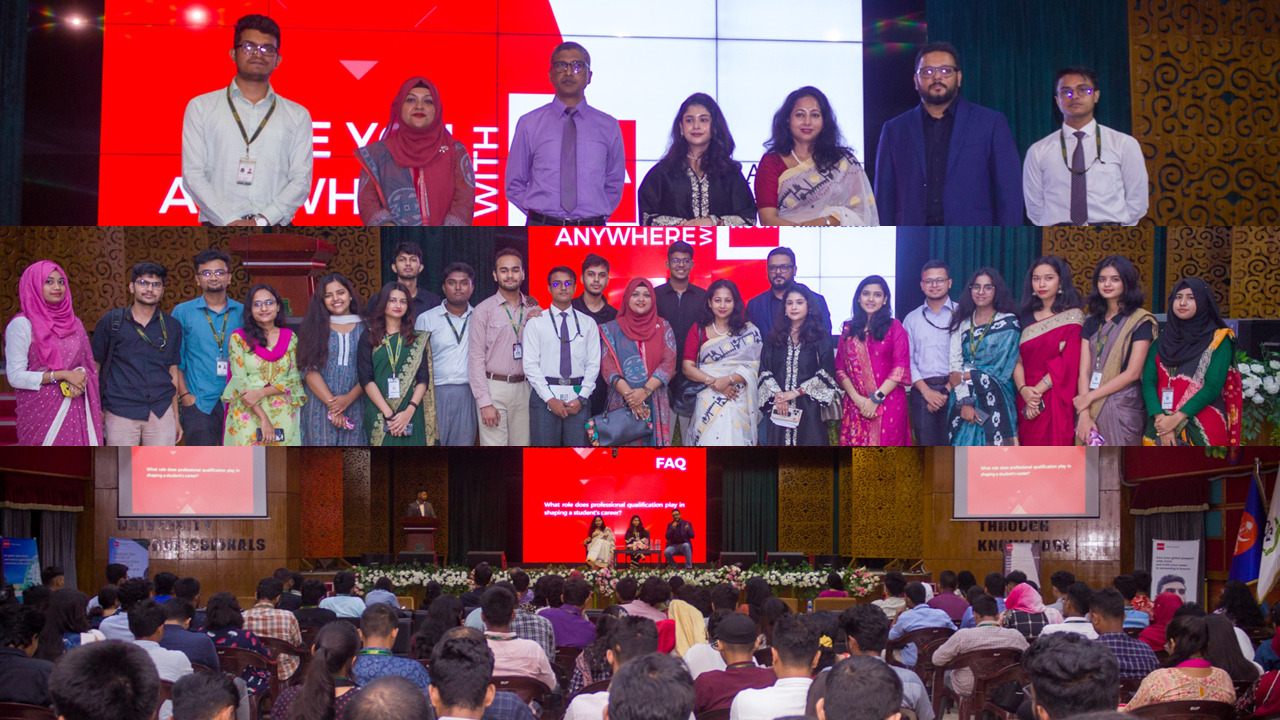 19 Sep 2023
ACCA Bangladesh, in partnership with BUP Finance Society and BUP Accounting Forum, hosted a seminar at Bijoy Auditorium on September 19, 2023. The event featured distinguished keynote speakers and engaged over 300 students in an interactive discussion about the ACCA program.
12 Sep 2023
On 12 September 2023, General S M Shafiuddin Ahmed, SBP (Bar), OSP, NDU, psc, PhD Chief of Army Staff, Bangladesh Army inaugurated newly constructed 'Shadhinota Auditorium' of BUP. Later, the chief guest unveiled the cover of the book titled 'Dynamics of Bangladesh-India Land Border Management' auth...

21 Sep 2021
bkash Limited conducted a webinar on the topic "Finance for Non-Finance Professionals" at th Bangladesh University of Professionals (BUP) on 21st September. Finance deals with the most essential and fundamental resource of a business or an organization, which is money and numbers, Professionals from...

07 Nov 2023
Bangladesh University of Professionals (BUP) proudly welcomed into CFA Institute University Affiliation Program The Students from the Department of Business Administration in Finance and Banking (BBA) are now one step closer to nurturing their careers with success through preparation for the CFA...